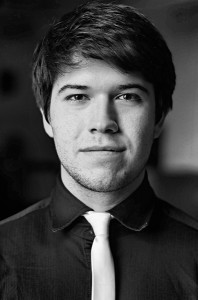 Matt Amedio is currently pursuing a Master's degree in saxophone performance at Northwestern University under the tutelage of Professor Timothy McAllister. Previously, Matt earned a dual Bachelor's degree in saxophone performance (under Professor Chien-Kwan Lin) and music education (under Professor Richard Grunow). While at Eastman, Matt performed with the Eastman Wind Ensemble and Eastman Symphony Orchestra as principal saxophonist, and was a founding member of the Eastman Saxophone Project, "ESP"–the first conductor-less saxophone ensemble in the United States to perform completely from memory. Matt also earned the John Celentano Award for chamber music excellence as well as a Performer's Certificate at Eastman, the highest distinctions awarded at the conservatory. Matt has performed throughout the United States, as well as in France, Germany, Salzburg, and the Czech Republic, in venues ranging from the stage of the Eastman theatre in Rochester, NY, to the Rudolphium in Prague, Czech Republic.
As a soloist he has won first prize in Vandoren's Emerging Artist Competition and was a finalist in the 2012 North American Saxophone Alliance Classical Saxophone Competition.
A proponent of new music, Matt has premiered works by such composers as Robert Morris, Kyle Quarles, Dave Deason, Chris Castro, and Stratis Minakakis.