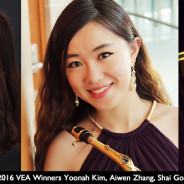 1st Prize 1st Prize Classical Clarinet: Yoonah Kim 1st Prize Classical Saxophone: Aiwen Zhang 1st Prize Jazz: Shai Golan 2nd Prize 2nd Prize Classical Clarinet: Hanlin Chen 2nd Prize Classical Saxophone: Jiaqi Zhao 2nd Prize Jazz: Michael Troy 3rd Prize 3rd Prize Classical Clarinet: Ryan Toher 3rd Prize Classical Saxophone: Gabriel Pique 3rd Prize Jazz: David...
read more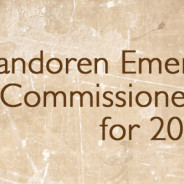 DANSR is excited to announce the commissioning of two chamber works for the Vandoren Emerging Artists winners' concert. Saxophonist Matthew Levy has been chosen to compose a piece for alto saxophone and string quartet, and clarinetist Christian Ellenwood will compose for clarinet and string quartet. The pieces will be premiered at the Music For All Chamber National Festival next March. Matthew Levy has been hailed by the Saxophone Journal as "a complete virtuoso of the tenor saxophone" and by the New York Times for his "energetic and enlivening" performances. He is the founding member of the PRISM saxophone quartet, and a recipient of composition fellowships from the Independence Foundation and the Pennsylvania Council on the Arts. Christian K. Ellenwood is a passionate recitalist, chamber musician, and orchestral clarinetist. He has performed with many acclaimed chamber groups such as the award-winning Ying Quartet, and performs frequently with major orchestras. Dr. Ellenwood is an active composer, and is currently the Professor of Clarinet at the University of...
read more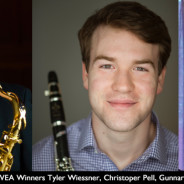 1st Prize 1st Prize Classical Clarinet: Christopher Pell 1st Prize Classical Saxophone: Tyler Wiessner 1st Prize Jazz: Gunnar Gidner 2nd Prize 2nd Prize Classical Clarinet: Anton Rist 2nd Prize Classical Saxophone: Erik Elmgren 2nd Prize Jazz: Alekos Syropoulos 3rd Prize 3rd Prize Jazz: Samuel Priven 3rd Prize Classical Saxophone: Russell Kerns 3rd Prize Classical Clarinet: Andrew...
read more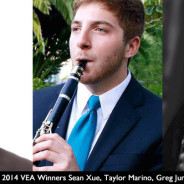 Vandoren Announces 2014 Emerging Artist Competition Winners Vandoren has announced the winners of the fourth annual Emerging Artist Competition.  The Vandoren Emerging Artist Competition (or VEA) is for clarinetists and saxophonists between the ages of 18 and 23 performing at the very highest technical and musical level.  Applicants applied in three categories: classical clarinet, classical saxophone, and jazz – either instrument.  Entries are judged by top artists in each field. Classical Clarinet: 1st: Taylor Marino – New York, NY, 2nd: Jaewon Kim – Cleveland, OH, 3rd: Roy Park – Austin, TX, Judges: Michael Wayne, Gregory Raden, Daniel Gilbert Classical Saxophone: 1st: Sean Xue – Bloomington, IN, 2nd: Myles Boothroyd – Traverse City, MI, 3rd: Evan Clark – Cayce, SC, Judges: Chien-Kwan Lin, Griffin Campbell, Kenneth Tse Jazz: 1st: Greg Jung – Albany, NY, 2nd: Drew Zaremba – Denton, TX, 3rd: Michael Troy – Clarence, NY, Judges: David Bixler, Mark Gross, Harry Skoler This was the first year electronic submissions and judging occurred in partnership with DecisionDesk™.  "Given Vandoren's commitment to the environment, this seemed like an obvious transition," commented Vandoren Brand Manager Andy Blanco.  "All submissions were processed online, eliminating the need for mailing, CD burning, and all that extra paper – waste we're happy to avoid." The first place winners in each category will perform in Chicago on the Emerging Artist Concert at Roosevelt University's Ganz Hall on March 16, 2014 at 2:00 pm.  They will also travel to Paris, which will include a visit to Vandoren headquarters at 56 Rue Lepic to meet with some of the most influential woodwind designers and consultants in the world. Click here to see all past VEA...
read more