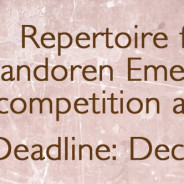 Check out the repertoire page for the full list! The deadline for online applications is midnight Wednesday December 9th, 2015.
read more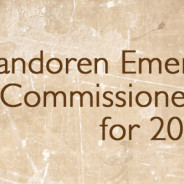 DANSR is excited to announce the commissioning of two chamber works for the Vandoren Emerging Artists winners' concert. Saxophonist Matthew Levy has been chosen to compose a piece for alto saxophone and string quartet, and clarinetist Christian Ellenwood will compose for clarinet and string quartet. The pieces will be premiered at the Music For All Chamber National Festival next March. Matthew Levy has been hailed by the Saxophone Journal as "a complete virtuoso of the tenor saxophone" and by the New York Times for his "energetic and...
read more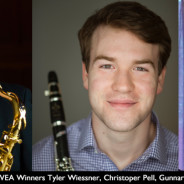 1st Prize 1st Prize Classical Clarinet: Christopher Pell 1st Prize Classical Saxophone: Tyler Wiessner 1st Prize Jazz: Gunnar Gidner 2nd Prize 2nd Prize Classical Clarinet: Anton Rist 2nd Prize Classical Saxophone: Erik Elmgren 2nd Prize Jazz: Alekos Syropoulos 3rd Prize 3rd Prize Jazz: Samuel Priven 3rd Prize Classical Saxophone: Russell Kerns 3rd Prize Classical Clarinet: Andrew...
read more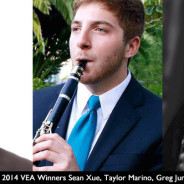 Vandoren Announces 2014 Emerging Artist Competition Winners Vandoren has announced the winners of the fourth annual Emerging Artist Competition.  The Vandoren Emerging Artist Competition (or VEA) is for clarinetists and saxophonists between the ages of 18 and 23 performing at the very highest technical and musical level.  Applicants applied in three categories: classical clarinet, classical saxophone, and jazz – either instrument.  Entries are judged by top artists in each field. Classical Clarinet: 1st: Taylor Marino – New York, NY,...
read more